At LI Script Pharmacy, our success comes from our ability to provide our partner facilities the highest level of dedicated service. Through our detail-oriented customer service approach, LI Script goes the extra mile to deliver comprehensive medication and all related services that will result in positive, cost-effective and clinically appropriate outcomes for the residents in your facility.
The staff at LI Script is very familiar with long term care nursing home environments and we have loads of experience. We understand what your facility and your staff need for your residents and from your pharmacy provider. We recognize that those needs go well beyond medication administration. Don't worry, we have you covered! As your partner, we will work with you to find a solution designed around the specific needs of your facility.
We pride ourselves on our hands-on, team-oriented approach and strive to do whatever it takes to ensure that your patients benefit from the unparalleled customer service experience that LI Script Pharmacy provides.
prior authorization program
pharmacist on call 24/7/365
multiple daily deliveries, 24 hour emergency service, STAT deliveries and delivery tracking
full clinical Infusion Therapy department
specialty pharmacy and compounding
nutritionals
internal quality assurance procedures allows adherence to all policies and regulations and negligible medication error rates
high priority placed on facility cost containment strategies
document management via DocuTrack
state of the art provisions – commercial grade fax machines, facility chosen medication and treatment carts. Maintenance included.
clinical and financial reports
Delivery tracking via DeliveryTrack
---
We partner with you to improve your quality of care while lowering your costs.
Benefit from our experience!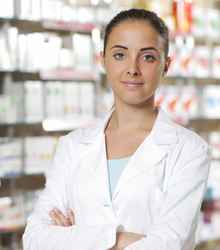 ---
Internal quality assurance procedures allows adherence to all policies and regulations.
LI Script contracts directly with manufacturers to ensure continuous availability of medications.
Latest technology – medication ordering utilizes a multi-stage verification process that guarantees accuracy, efficiency, speedy reorders and information management.
Pharmacists head every department – experienced pharmacists and staff are specially trained with many years of experience providing pharmacy care to people with complex conditions and people residing in long term care facilities
In-service education upon transition and on-going- LI Script is committed to working with facilities to provide strategies to 'great in place' and limit admissions/re-admissions to hospitals. Registered nurse IV Certification classes. Ad-hoc training as needed.
Attendance at all monthly and quarterly facility meetings – LI Script will provide active participation and timely updates of facility bill reviews and analyses. LI Script will provide formulary review and support, as well as all clinical and financial reports upkeep. LI Script will also assist in maintenance of OTC and IV house stock.